Chocolate Banana Mix 12 oz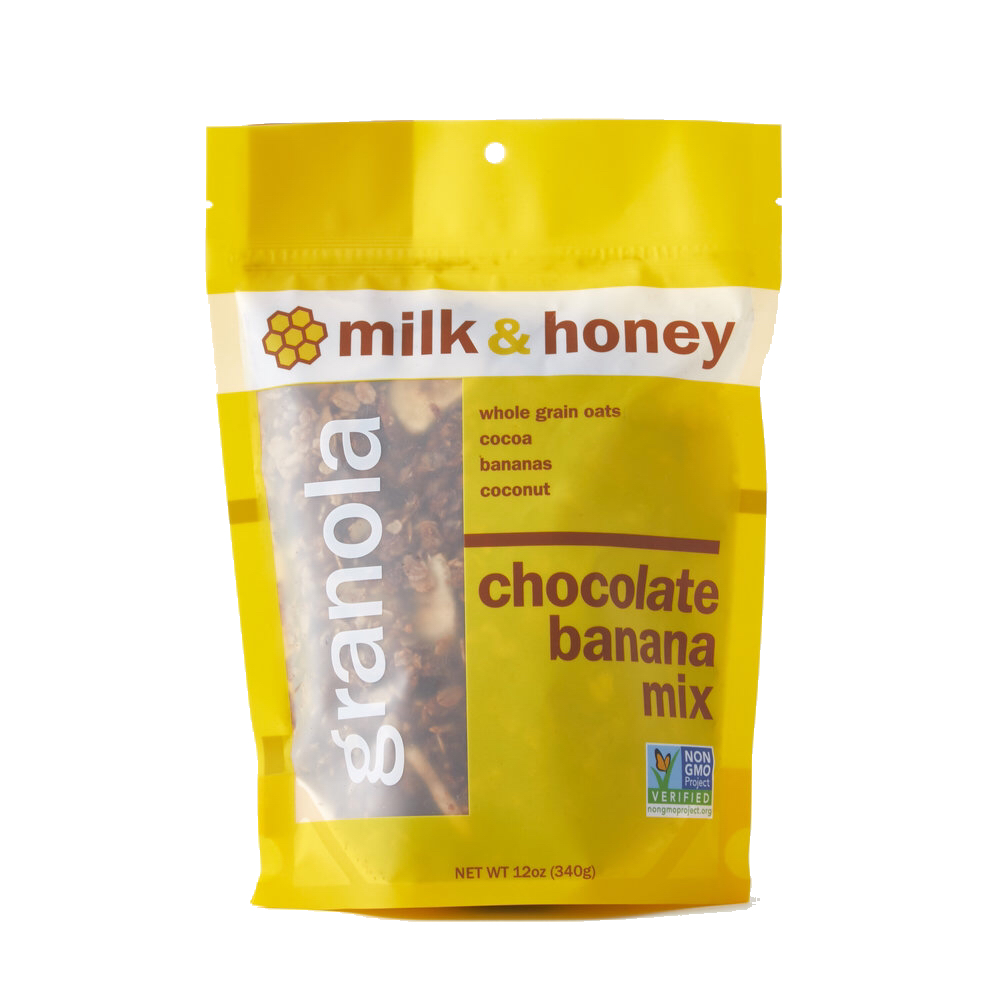 Chocolate Banana Mix 12 oz
Milk & Honey Chocolate Banana Mix is created with all Non-GMO Project Verified ingredients. This signature blend of whole grain oats, cocoa and banana delivers chocolatey flavor that takes this mix far beyond breakfast.
Turn-yourself-into-a-kid-again treat, and no matter what your mother tells you, it is not rude to drink from the bowl.
Dig in and enjoy!
Ingredients: Rolled oats, organic honey, non-GMO soybean oil, organic brown sugar, organic coconut, banana chips (coconut oil, cane sugar), cocoa powder, vanilla extract (water, alcohol, cane sugar), salt, cinnamon.
*CONTAINS: Coconut.
Produced in a facility and on equipment that also processes peanuts, coconut, almonds, pecans, cashews and wheat.
All of our granolas are non-GMO Project Verified.